David Pryor
From Rutgers Medical Informatics History Project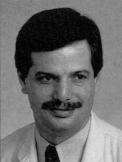 ‎
Name: David B. Pryor, MD

Elected ACMI Fellow: 1986

Birthdate:

Degrees: MD, University of Michigan Medical School

Current Position: Executive Vice President, Ascension Health Alliance and the President and CEO, Clinical Holdings

Current email:

Professional Affiliations: Earnest Codman Awards Committee (JCAHO National Quality Awards, 1997-1999); The Advisory Council for Performance Measurement for the Joint Commission (1995 - present, chairman 1998-2003), the national scientific session committees for the American Medical Informatics Association (AMIA) 2000 Spring Congress, the American College of Cardiology, 1991-92, and the American Heart Association, 1994-96.
Professional Activities: editorial boards of the American Journal of Medical Quality, the American Journal of Managed Care, the International Journal of Cardiology, Cardiology Emergency Decisions
Honors and Awards: CareScience Executive Leadership Award in 2006.
Other Works:
Other Information:
Curriculum Vitae:

Selected Publications:

Swensen SJ, Kaplan GS, Meyer GS, Nelson EC, Hunt GC, Pryor DB, Weissberg JI,
Daley J, Yates GR, Chassin MR. Controlling healthcare costs by removing waste:
what American doctors can do now. BMJ Qual Saf. 2011 Jun;20(6):534-7. doi:
10.1136/bmjqs.2010.049213. Epub 2011 Feb 21.

Swensen SJ, Meyer GS, Nelson EC, Hunt GC Jr, Pryor DB, Weissberg JI, Kaplan
GS, Daley J, Yates GR, Chassin MR, James BC, Berwick DM. Cottage industry to
postindustrial care--the revolution in health care delivery. N Engl J Med. 2010
Feb 4;362(5):e12. Epub 2010 Jan 20.

Pryor DB, Tolchin SF, Hendrich A, Thomas CS, Tersigni AR. The clinical
transformation of Ascension Health: eliminating all preventable injuries and
deaths. Jt Comm J Qual Patient Saf. 2006 Jun;32(6):299-308. 

Connelly MD, Maddox P, Pryor DB, Royer TC. Genomics and the ministry: the
executive perspective. Four leaders of Catholic health care organizations offer
their opinions. Health Prog. 2006 May-Jun;87(3):56-60.

Books
Presentation at UPenn, March 2012 -- Health Reform Implications for Delivery Systems
Sources:
Ascension Heath bio