Bruce Buchanan
From Rutgers Medical Informatics History Project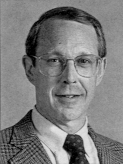 ‎
Name: Bruce G. Buchanan

Elected ACMI Fellow: 1985

Birthdate:

Degrees:

Current Position:

Current email:

Professional Affiliations:
Professional Activities:
Honors and Awards:
Other Works:
Other Information:
Curriculum Vitae:

Selected Publications:

Computer science. Automating science.
Waltz D, Buchanan BG.
Science. 2009 Apr 3;324(5923):43-4. No abstract available.                      


Presentation of the 2006 Morris F. Collen Award to Edward H.(Ted) Shortliffe.
Greenes RA, Buchanan BG, Ellison D.
J Am Med Inform Assoc. 2007 May-Jun;14(3):376-85. No abstract available.        


Predicting dire outcomes of patients with community acquired pneumonia.
Cooper GF, Abraham V, Aliferis CF, Aronis JM, Buchanan BG, Caruana R, Fine MJ,
Janosky JE, Livingston G, Mitchell T, Monti S, Spirtes P.
J Biomed Inform. 2005 Oct;38(5):347-66. Epub 2005 Mar 17.                       


Machine-learning techniques for macromolecular crystallization data.
Gopalakrishnan V, Livingston G, Hennessy D, Buchanan B, Rosenberg JM.
Acta Crystallogr D Biol Crystallogr. 2004 Oct;60(Pt 10):1705-16. Epub 2004 Sep \
23.                                                                             

Automatic annotation of protein motif function with Gene Ontology terms.
Lu X, Zhai C, Gopalakrishnan V, Buchanan BG.
BMC Bioinformatics. 2004 Sep 2;5:122.

Books

Main title:        Readings in knowledge acquisition and learning : automating
                      the construction and improvement of expert systems /
                      edited by Bruce G. Buchanan & David C. Wilkins.
Published/Created: San Mateo, Calif. : M. Kaufmann Publishers, c1993.


Main title:        Rule-based expert systems : the MYCIN experiments of the
                      Stanford Heuristic Programming Project / edited by Bruce
                      G. Buchanan, Edward H. Shortliffe.
Published/Created: Reading, Mass. : Addison-Wesley, c1984.


Personal name:     Mishkoff, Henry C.
Main title:        Understanding artificial intelligence / written by Henry C.
                      Mishkoff ; foreword by Edward A. Feigenbaum ; interviews 
                      and contributions by Bruce G. Buchanan ... [et al.].
Published/Created: Indianapolis, IN : H.W. Sams & Co., c1985.

Additional Media:


Sources: